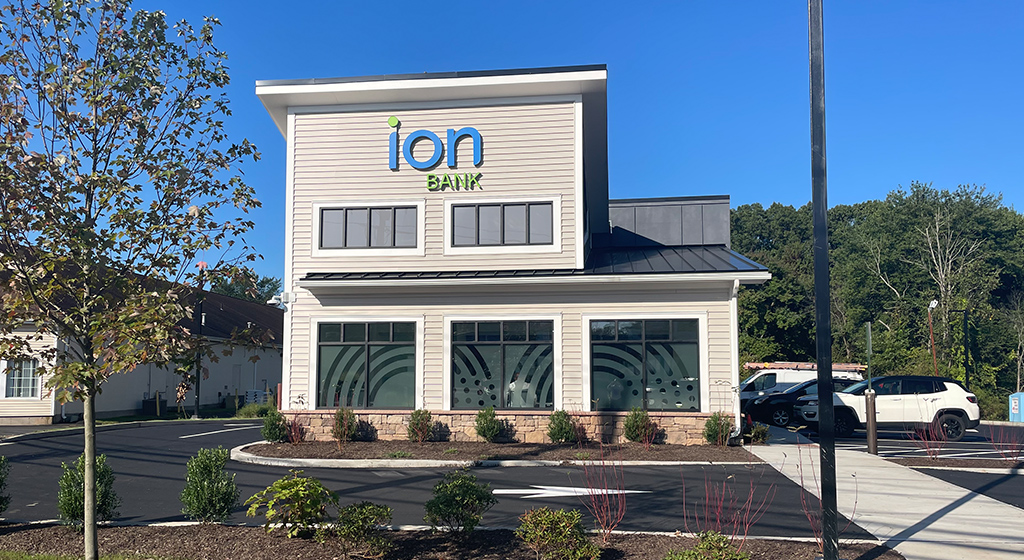 Our new Southington Office at 376 N. Main Street is close to completion!
As we put the finishing touches on our newest branch, we can't wait to welcome our friends in Southington to true community banking.
---
September 15, 2023
An updated look at the outside of the building.
---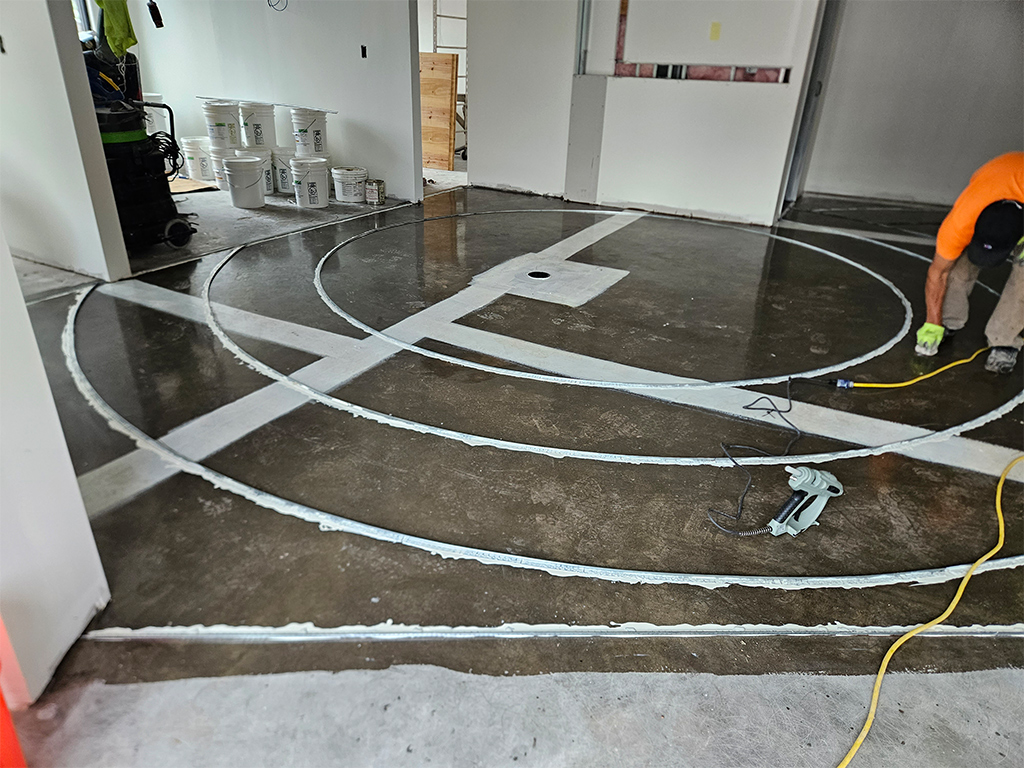 June 28, 2023
Installing the terrazzo floors.
---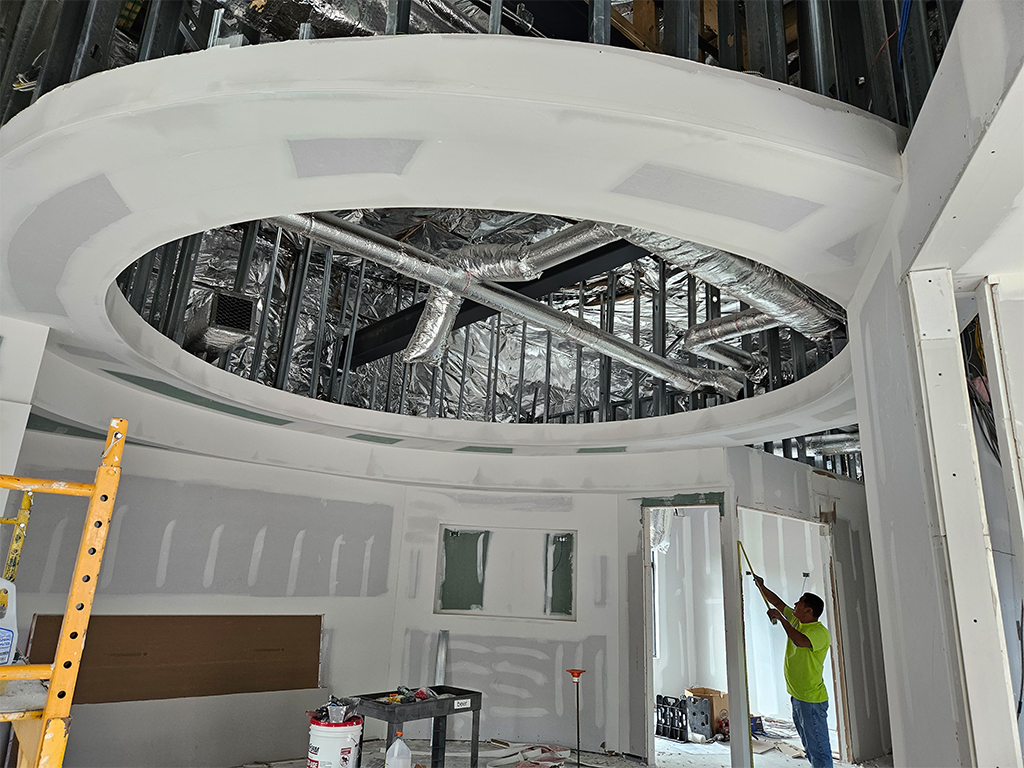 June 16, 2023
Drywall taping being done.
---
May 31, 2023
The latest photo of our branch is here.
---
March 24, 2023
The framing walls have been completed.
---
October 31, 2022
Ion Bank President and CEO David Rotatori, along with several Ion Bank employees and local dignitaries, break ground on a new Ion Bank location set to open in Southington, CT.
---
February 1, 2023
Work is underway with concrete being delivered and footings in the ground.
---
February 24, 2023
The concrete slab has been poured as work continues.
---
March 3, 2023
The framing walls are being put up.
---
March 17, 2023
The outer framing walls are nearing completion.
---