Providing you the necessary tools to boost your business.
Business moves fast, so you can't afford to let the task of cash management slow you down. From Remote Deposit Capture and Positive Pay to Lockbox, equip your business with tools to improve your cash flow.
---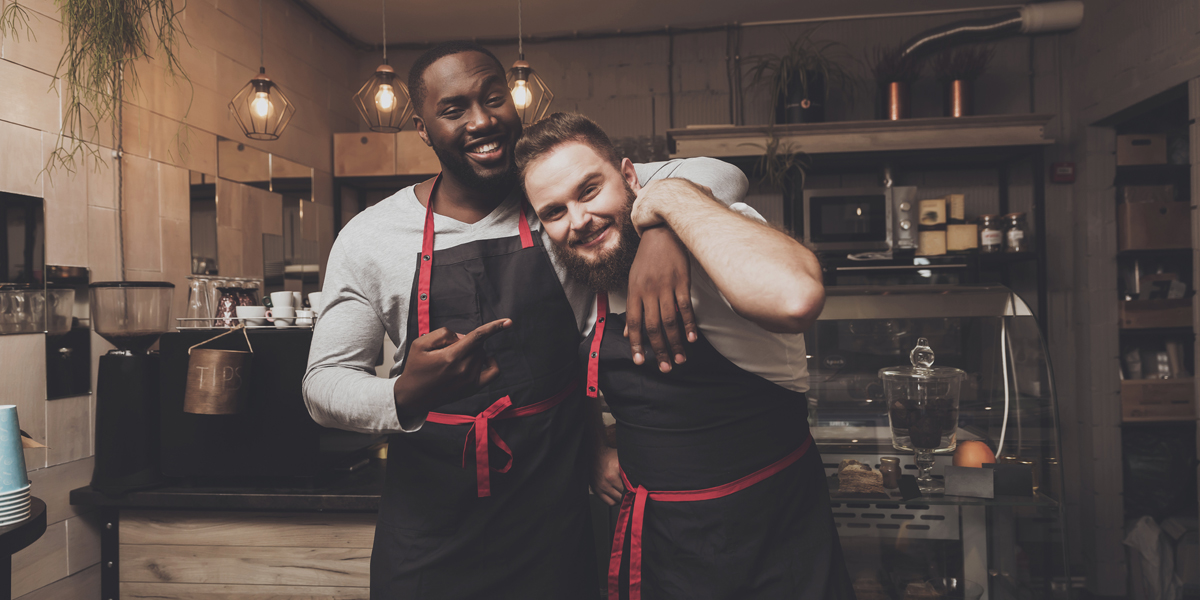 Collecting and managing cash puts you in control of your business.
To put your money to work for you, explore our cash management & business tools.
Cash Management Services
Remote Deposit Capture
Skip daily trips to the bank and make deposits right from your desk at the office! With our Remote Deposit Capture services, you can simply scan check payments and let secure technology take it from there. Improve cash flow, lessen processing expenses and consolidate deposits from multiple locations.
Check out this video to learn more about Remote Deposit Capture.
---
Positive Pay
Fraud prevention services have never been more critical to protect your business' bottom line. Reduce exposure to check and ACH fraud while streamlining your Account Reconciliation with Positive Pay. This invaluable service helps protect your business from unauthorized attempts to access your money. You provide us with an accounting of your check writing activity and set customized ACH criteria with specific allowable rules, we'll match it to any transactions against your account. If any exceptions occur, an alert email will be sent to you to view the item, and then choose to pay or reject the check or ACH transaction.
Automates check reconciliation
Easily reconciles your payroll
Improves audit control
Reduces disbursement risk
Streamlines check storage and retrieval
Improves accuracy of deposit banking
Saves your business time and money
Simplifies your account payable process
Learn more about Positive Pay.
---
Zero Balance Accounts
Consolidate your funds automatically into a master account and disburse funds to subsidiary accounts as needed. Pooling cash allows you to more effectively fund accounts that are infrequently used or take advantage of investment opportunities.
---
Line of Credit Sweep
Reduce interest expenses on your Business Line of Credit by borrowing only what you need, when you need it. Money is transferred into your checking account when it drops below a certain level and out when it exceeds a pre-determined amount to pay down the outstanding principal.
---
Lockbox
Ion Bank has partnered with Lighthouse Payment Services to offer an efficient, simplified method of processing your account receivables, so you can do what you do best – run your business! To ensure timely deposit postings, PO Boxes are checked multiple times a day with same-day imaging and processing.
---
RSA Security Tokens
The safety and security of your business is top priority, which is why we provide all our ACH, Wire and Positive Pay customers with RSA Security Tokens. RSA Tokens are the industry's highest quality, multi-factor authentication device that ensures the transactions completed online are protected. Take it with you on the go and conduct your business with the peace of mind that your transactions are secure anytime, anywhere.
---
Wire Transfers
Initiate domestic and International wire transfers through our iBanking Wire module. It's the quickest, most convenient way to send money!
ACH Origination
Cut out the hassle of check writing and balancing. Funds are transferred quickly and more efficiently, giving you time to focus on running your business.
Insured Cash Sweep
An automated, flexible and convenient deposit solution that allows you to earn interest income and receive extended FDIC insurance coverage on excess balances.
---
Business Services
Manage your business finances more efficiently with innovative tools.
Take a break from the day-to-day finances with our suite of business services. We make banking quick and easy for business owners, from Merchant Card Services and Payroll Processing to Savings Products. Equip your business with Ion Bank's tools for efficiency.
---
Business Debit Mastercard®
From office supplies to business lunches, make your everyday purchases more efficient and manageable with our Business Debit MasterCard®. In addition to setting limits and alerts, Card Services allows you to make contactless purchases with Apple Pay®, Samsung Pay® and freeze your debit card when you suspect fraud. You can also access cash surcharge-free at over 55,000 Allpoint ATMs worldwide.
---
Currency Advisory and Execution Services
Ion Bank partners with Bannockburn Global Forex to provide transactional, hedging and analytical foreign exchange products to both private and public corporate and institutional clients.
---
Cash Services
When you're on the go, your business can be serviced through our network of branch offices. To ensure safe and rapid transportation of your deposits, we can also supply you with a list of local armored carriers.
---
Business Savings, Money Markets and CDs
Our array of competitively priced business savings products can help you to meet your company's financial goals.
---
Merchant Card Services
Offer greater payment options while streamlining operations and growing revenue. Accept multiple credit and debit cards, electronic checks, gift cards and other forms of payment.
Payroll Services
Spend more time running your business and less time processing payroll. Enjoy customized payroll solutions to fit any size business.
---
Explore Additional Business Banking Products