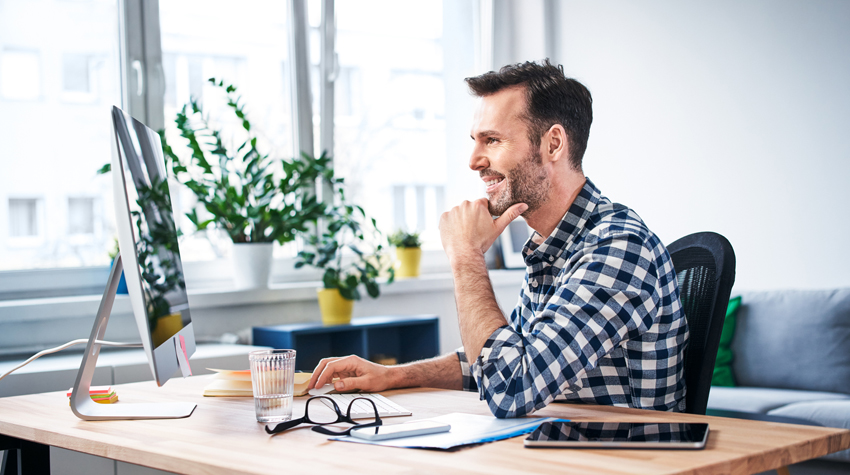 When you're on the go, Ion Bank is right there with you.
With 24/7 services including Online Banking, Mobile Banking and Bank-by-Phone, convenient account access is at your command. Opening an account with Ion Bank allows you to stay connected to your money like never before!
Spend less time waiting in line and more time getting things done. Securely sign into your account on your smartphone, tablet or computer and bank on your schedule.
With Online Banking, you can:
View your balance and transaction history
Make transfers and loan payments
Use Bill Pay to receive and pay bills
Send money directly to a bank account with Wire Transfer services
Instantly deactivate and reactivate your Debit or ATM card
See monthly statements and check images
Set up text and email alerts
Export your account history to Quicken® or QuickBooks®
Bill Pay
Receive and pay your bills electronically, eliminating the need to write and mail checks. Bill Pay is a convenient way to make payments with scheduling options, the ability to transfer funds, set reminders, alerts and monitor fraud to help protect you from unauthorized payments.
---
iMoney
iMoney is a reliable, real-time financial aggregation tool that helps you control your money and be financially healthy. See all your financial transactions in one place – no need to sign into all your separate financial institution accounts and online payment portals!
Integrated with our Online Banking, iMoney empowers you to take control of your finances and simplify your life. Budgeting, account aggregation, categorization and mobile access are just a few of the tools to guide you along your way.
iMoney is designed to help you better understand and manage your finances, so you can spend less time worrying about money and more time enjoying the security and comfort it affords you. Once you register for iMoney in iBanking, your Ion Bank accounts will be imported automatically. Start managing your finances today!
Click here for a video that gives an overview of how iMoney works.
---
eStatements
Receive your monthly statements and check images online with our convenient and environmentally friendly eStatements. Ion Bank customers can see their eStatements when logged in to Online Banking. This convenient service is another way we can help protect you against identity theft.
Online Banking is a safe and convenient way to manage your finances, yet an Ion Bank team member is only a phone call away if you need further assistance.
To get started with Online Banking, enroll today!
Explore Additional Personal Banking Products