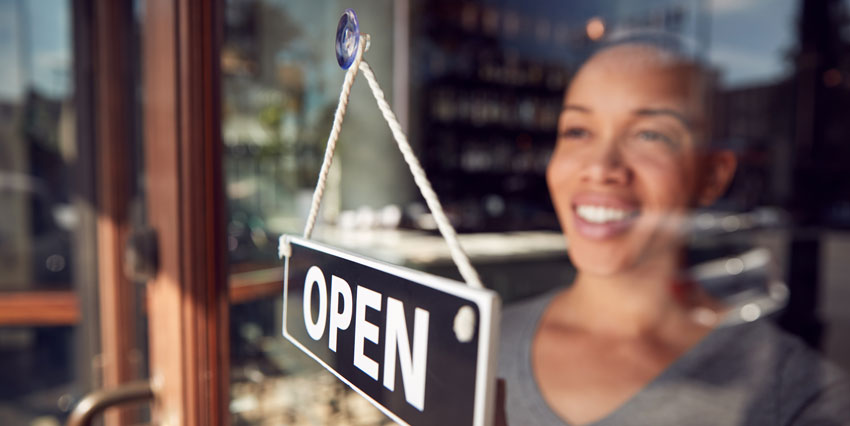 In Person
Member Managed LLC – All Members
Manager Managed LLC – All Managers
If one of the Managers or Members of the LLC is another business, an authorizing representative of that business must also be present
All authorized signers must be present at account opening
Personal Identification
One form of a government issued-photo ID is required – CT Driver's License, CT-issued photo ID card, or U.S. Passport.
For individuals without a government-issued photo ID or an out-of-state government-issued photo ID, two or more identification documents must be presented. The combination of the documents must bear a photograph and proof of residence.
Employer Identification Number (EIN) is required
Single Member LLCs may use their Social Security Number (SSN) if no EIN
Business Documentation
Copy of signed Operating Agreement (if applicable)
Trade Name Certificate – required if your business is operating as a DBA (doing business as). Example: Jones Paint Supply LLC DBA Ace Professional Painting
The following documentation may also be requested
Supplemental documentation listing the current members of LLC (one of the following):
Amendment documents
Annual Report or Statement of Information
If LLC was formed out of state, a certified copy of Certificate of Authority (Application for Registration)
All owners/members with 25% or more ownership and one individual with significant control
Legal First Name and Last Name
Residential Address
Percentage of Ownership
Copy of government-issued Identification
Date of Birth
Social Security Number
Additional information that will be requested at account opening
Business address
Phone number
Types of transactions and volumes you expect to process
Purpose of account
Additional information and documentation may be required based on nature of the business
Our goal is to make account opening experience all kinds of easier. If you have any questions, please contact us at 203.729.4442, toll free 877.729.4442 or online@ionbank.com.